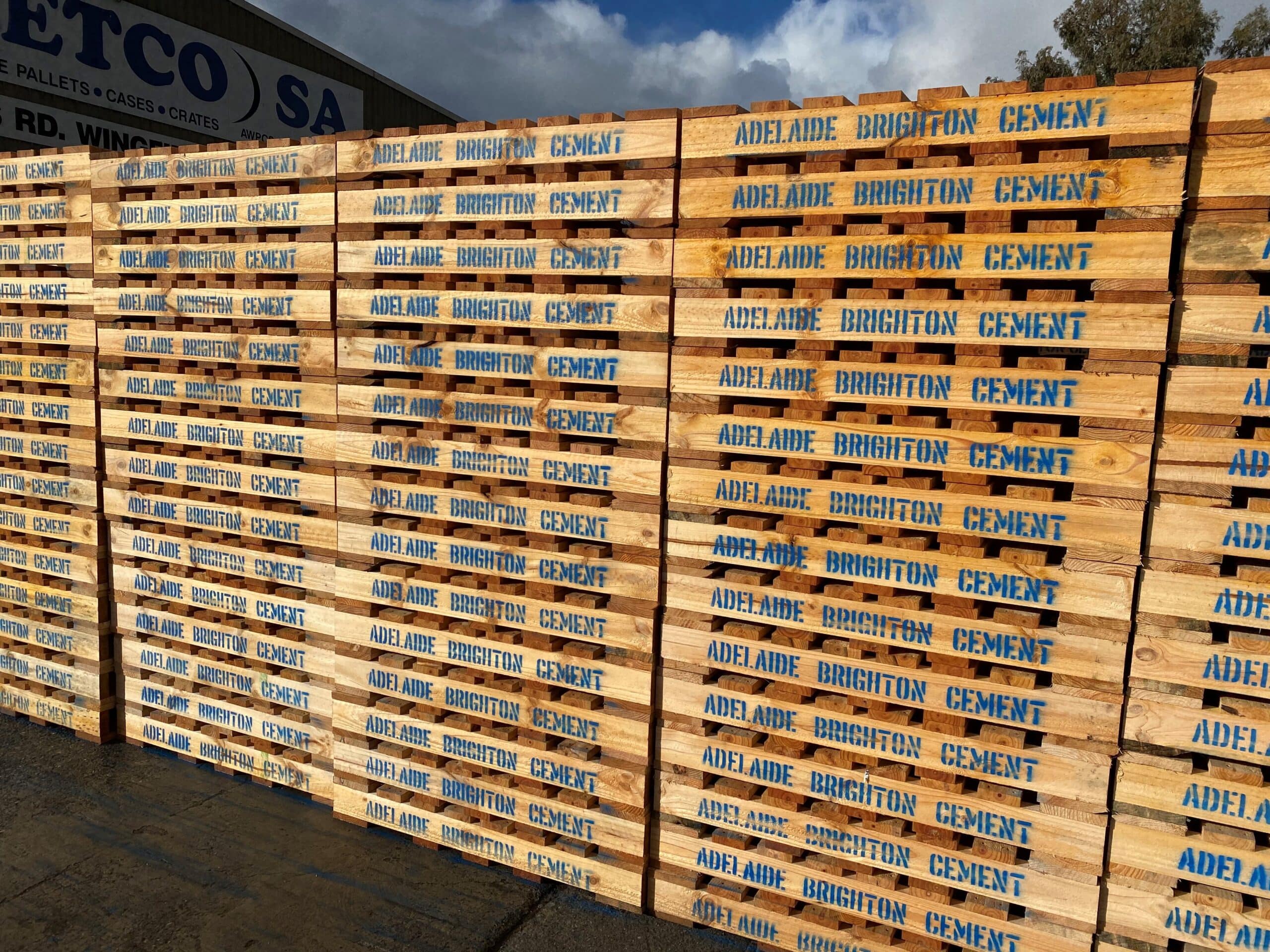 Pallet Stencilling
To Suit Your Business Name Or Logo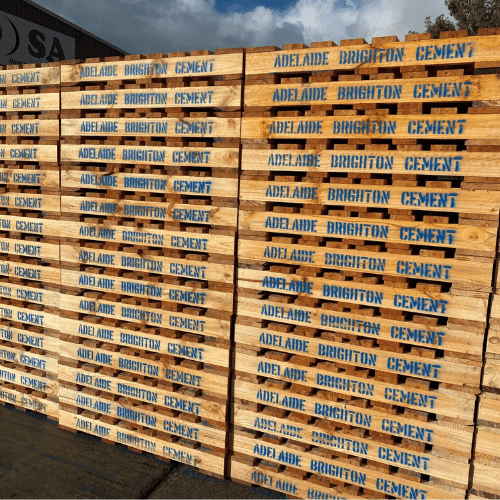 To Suit Your Business Name Or Logo
Custom Wooden Boxes, Crates, and Pallets in Adelaide
Timber Pallet Delivery Adelaide & Abroad
The experts at Palletco SA are South Australia's specialists in wooden pallets, skids, export pallets, cases, crates and timber packaging. We provide top-quality products that are designed to meet export standards. We supply all types of standard pallets and skids, plus custom-designed products to meet your unique specifications.
PALLET PAINTING AND STENCILLING
Palletco SA can paint and stencil your pallets, crates and cases to match your corporate identity. Furthermore, with our Viking pallet machines, we now offer an automated painting and stencilling service to our production.
Timber Products Custom Made to Order (no min/max amount required)
custom timber products made to order
We can make custom boxes, cases, crates and pallets to order.
No minimum or maximum order amount required.
Contact us to provide more details.
PALLET PICK UP AND DELIVERY
Palletco SA provides a reliable and professional delivery service to Adelaide's metropolitan areas. Our delivery team is always on time and even though our products are the toughest available, they will be handled with care.
Call now to find out more.